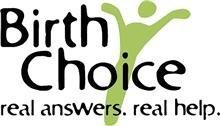 Birth Choice of San Marcos and Oceanside is a non-profit, Christ-centered organization serving North County San Diego for the past 28 years. They give aid and support to women who find themselves in an unplanned pregnancy. They are currently in the process of going mobile medical to provide greater access to free ultrasound. They also provide free pregnancy tests, counseling and education to promote well-informed decisions. In addition, educational materials are available to increase abstinence awareness and to decrease the spread of sexually transmitted diseases. Appointments for Post abortion healing are available as well as referrals for adoption, and earn while you learn parenting classes. All services are free.
If you would like to make an appointment, please call our San Marcos office at 760-744-1313 or go online at www.birthchoice.net.
If you would like to learn more about Birth Choice and become a part of this amazing team as they go mobile medical, either as a donor or as a volunteer, please call Heidi Hill at 760-621-3414 X11 or visit our website at www.birthchoicedonors.net . Be a part of saving the life of an unborn child!